Executive Vice President of SEED™
Chimaobi Enyia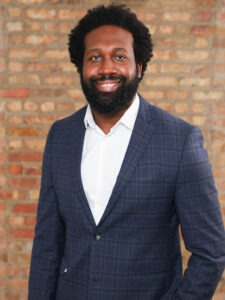 Chimaobi ("Chima") Enyia is the Executive Vice President of SEED™. In May 2019, Cresco Labs created the Social Equity & Educational Development initiative (SEED™) to address the absence of people, businesses and communities disproportionately impacted by the War on Drugs in the cannabis industry. Mr. Enyia is responsible for shaping and driving SEED's™ organizational vision and strategy focused on restorative justice, community business incubator and education and workforce development programming. SEED's™ ongoing efforts include but are not limited to: justice-oriented partnerships, expungement events, lobbying to change the nation's drug laws, providing financial and legal resources to jumpstart cannabis businesses and establishing college and university partnerships to develop curriculum and host workshops focused on educating and preparing students for careers in cannabis. In addition, he collaborates with organizational leadership to spearhead diversity, equity and inclusion initiatives throughout all Cresco functions.
Previously, Mr. Enyia served as the Executive Director of the Illinois Liquor Control Commission ("ILCC"). In this role, he created and drove the organizational vision, strategy and policy for all ILCC operations, such as licensing, legal, enforcement, industry education and legislative affairs. In addition, he partnered with the ILCC's board of directors to champion diversity, equity and inclusion efforts.
Mr. Enyia graduated from Lewis University with bachelor's degrees in Philosophy and Political Science. He received a Senior Executives in State and Local Government certificate from Harvard Kennedy School.